Here at Hog Roast Bolton we are offering up our brilliant hog roast perfected over many years of service. Wherever we are catering, the Hog Roast Bolton team can prepare any volume of hot and cold food for your guests and provide efficient and friendly service in the busiest of environments.
Our speciality hog roast is a feastful dish prepared fresh on the day of your event; our top team of chefs get it turning over our renowned mobile spit roaster and ensure its slow roast is cooked to an exact perfection of finely seasoned flavour and magnificent tear away texture. With such fine flavour in every bite, our hog roast can be served up in a number of brilliant dishes – from delicately salted pulled pork rolls to full plate roasts complete with all the trimmings and a generous splashing of home-cooked gravy, Hog Roast Bolton brings versatility and quality everywhere we go.
Hog Roasting for all sizes of events in Bolton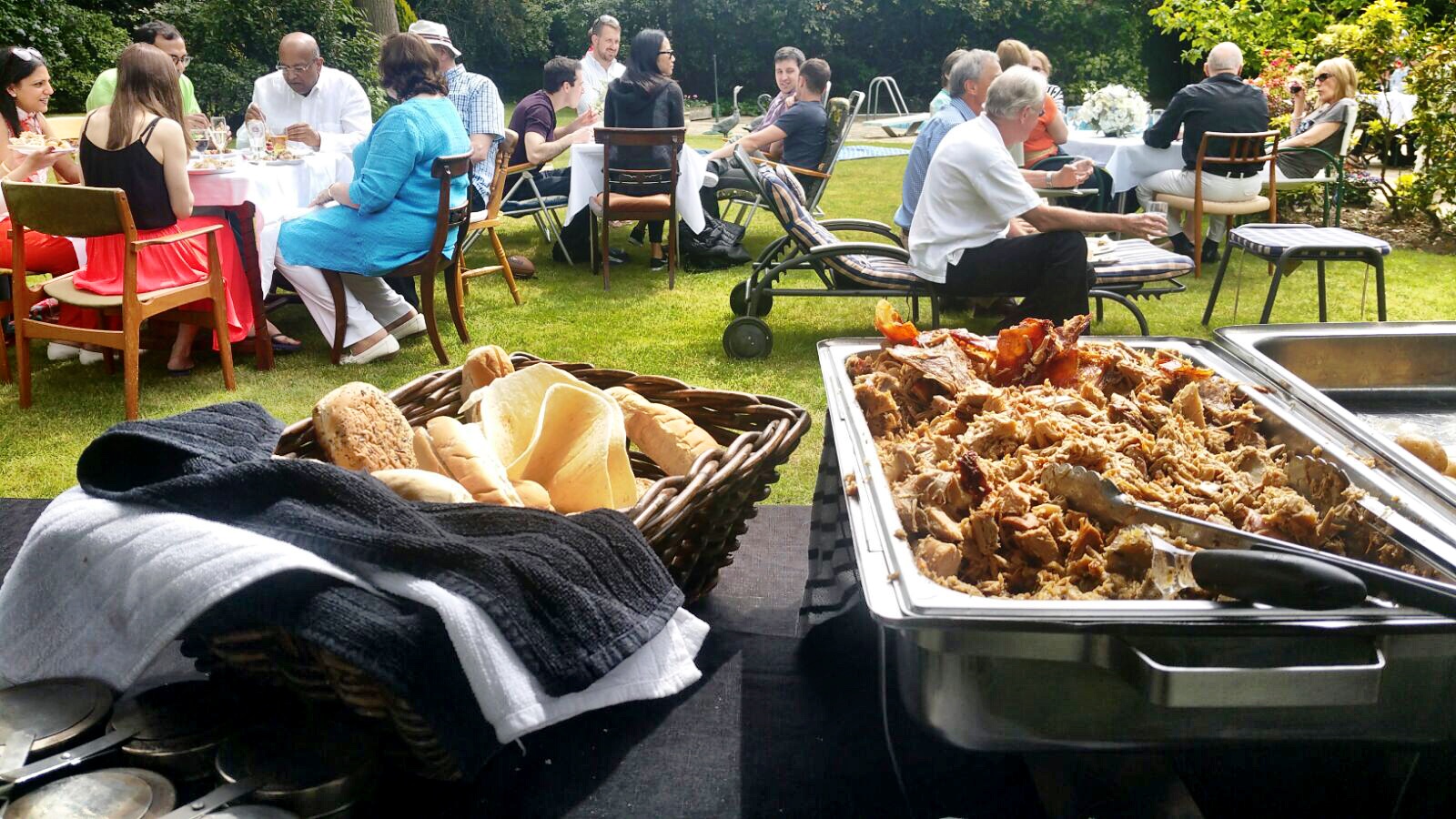 The Hog Roast Bolton team have transformed the age-old art of spit roasting meat into a contemporary mobile catering solution that is perfect for so many different types of events. As well as being ideal for informal and large-scale outdoor catering, our modern menus and versatile approach make our food fantastic for more formal special occasions, corporate events and indoor dining too.
As well as supplying the best hog roasts in Bolton, we offer a varied array of menus that accommodate a broad range of tastes and dietary requirements. We can also present and serve your food in a variety of different ways, depending on whether your event would be more suited to a sociable buffet or a more traditional 3 course meal with table service provided by our own waiting team. Hog Roast Bolton can even arrange a canape welcome reception courtesy of our front of house team for more formal occasions.
Whether you require a top-notch menu for your wedding reception, a public gathering, a corporate event or private party, Hog Roast Bolton are bound to have a catering package that ticks all of your boxes.
Why We Love Catering For Bolton's Events
The Hog Roast Bolton team are able to make all of our food from scratch in any setting in in Bolton. We love catering in such a wide variety of venues in Bolton and we feel equally comfortable catering in outdoor spaces as we do in indoor locations for any size of event in Bolton.
Our cutting-edge catering equipment and adaptable team allow us to cater with ease just about anywhere. We always freshly prepare our food on-site, whether we are catering for a formal private party in an indoor venue or a large outdoor event for several hundred people. No matter what size or style of event we are catering for, we only ever select the freshest locally sourced ingredients and free-range meat for our diners in Bolton and we make sure every part of the menu is perfectly prepared and ready to be served exactly when our clients want it to be.
Hire a hog roast machine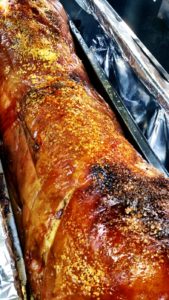 If you would prefer to do your own catering for your event and you would love to treat your guests to your own hog roast feast, the Hog Roast Bolton team can make your wish come true. We have a range of hog roast machines available that are suitable for different environments and events of different sizes. All of our machines are made from the latest technology and the highest-grade stainless steel, which not only guarantees maximum functionality and reliability but also makes our equipment a fantastic centrepiece for any event.
There are many reasons why hiring a hog roast machine from us is such a great self-catering option for your event in Bolton. You can achieve fantastic results without needing to have a lot of previous catering experience, you don't have to spend all day slaving over a hot stove in order to rustle up some impressive food for your guests, and it is a surprisingly cost-effective way of feeding a large amount of people without compromising on quality.
We will make the whole process as simple as possible for you by bringing the machine to your venue, giving you an in-depth tutorial on how to use it, and we will collect it and clean it afterwards too.
Hog Roast Bolton's versatility, expertise and vast experience in all aspects of hog roast catering, make us the ideal catering option for any large or small event in Bolton.