Here at Hog Roast Bolton, we know that when it comes to catering, the quality of the food can make or break an event and given how crucial making the right choice is, it can be stressful if you are in charge of organising the catering for any kind of gathering. The good news, is, if you choose us to cater for your event, you certainly won't have to worry about whether your guests will enjoy the food. Our reputation for providing hog roasts of unrivalled quality is well deserved and you won't find higher quality meat or chefs more skilled in cooking it anywhere else in the Bolton area. Not only that, our wide-ranging menus that suit all tastes and diets are making us an increasingly popular catering option for all manner of events and special occasions in and around Bolton.
Hog Roasting for all sizes of events in Bolton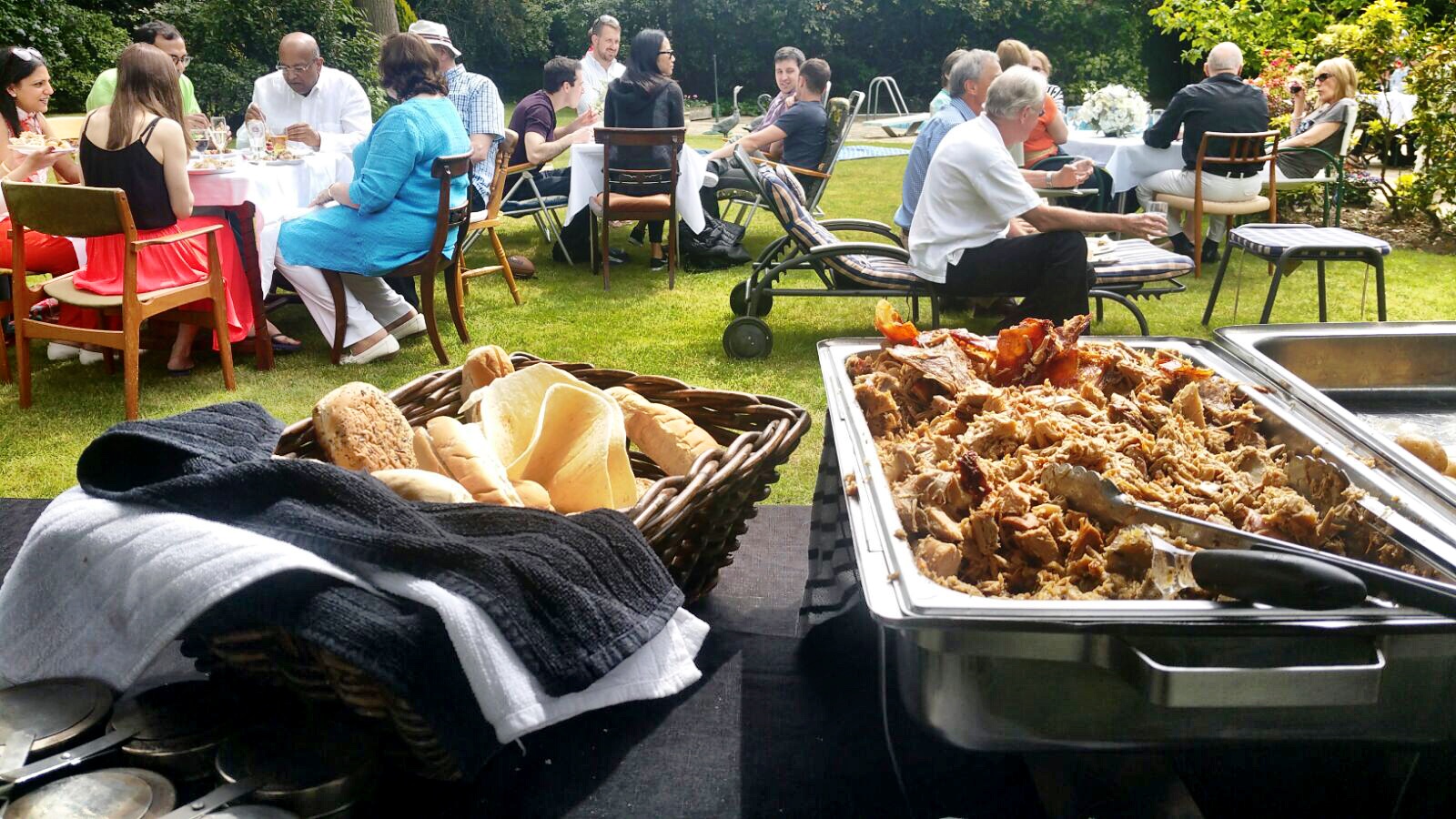 By refining the traditional cooking method of slow roasting meat and adding our own modern twist, we have succeeded in making hog roast catering suitable for all different types of events. You may think it would only be an appropriate option for more informal large-scale outdoor events, but thanks to the Hog Roast Bolton team's innovative approach, our food is just as well suited to more formal indoor dining and catering for special occasions. This is because in addition to our trademark pork, we offer a whole host of different menus that take into account diverse tastes and dietary needs. We are also able to alter our style of service to suit each event we cater for depending on whether you would prefer a self-service buffet or a sit-down meal with table service. As well providing a highly experienced on-site catering team, we can supply all of our own waiting and front of house staff for more formal events. So, whether you need some fabulous food for a private party, a community event, corporate entertaining or your wedding reception, we will be able to provide you with your ideal menu and style of service.
Why We Love Catering For Bolton's Events
Not only can we offer modern menus that are great for any occasion, we are able to freshly prepare all of them at any type of venue in the Bolton area. The Hog Roast Bolton team can cater in any indoor or outdoor location for both large and small events and we thrive when catering in diverse environments. Our intelligently designed cooking equipment can be operated just about anywhere, and it is capable of preparing a variety of different meat and vegetable dishes in addition to our succulent slow roasted pork. Of course, none of this would be possible without our talented and enthusiastic catering team, who are able to make every dish on our menus from scratch on-site in any type of venue, whether we are catering for an intimate indoor gathering or a large-scale outdoor event. What's more, we also take the quality of our ingredients very seriously and we only ever source the best local produce for all of our dishes.
Hire a hog roast machine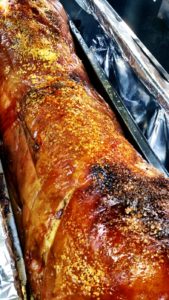 If you think a hog roast would be a great catering option for an event you are hosting but you fancy having a go at doing the cooking yourself, hiring one of our high-tech hog roast machines is the answer. We can help you to become a hog roast chef yourself for the evening by supplying you with some of our own reliable and efficient apparatus for your event. As well as being incredibly functional and easy to use, one of our hog roast machines also makes a great centre piece for any event and really adds to the ambiance of any party as everyone gathers around to watch the meat in the final stages of the cooking process. Even if you have never done your own event catering before, hiring one of our hog roast machines will help you to impress your guests without you even having to break a sweat and enable you to treat them to some perfectly cooked meat in the process. Our knowledgeable team will give you all the advice and information you need to get you up and running and operating the equipment effectively and we will also drop it off at your venue and collect it again after your event.
Hog Roast Bolton's versatility, expertise and vast experience in all aspects of hog roast catering, make us the ideal catering option for any large or small event in Bolton.