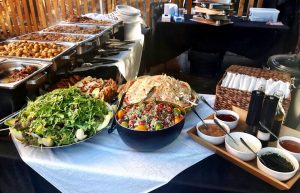 When you've decided you need caterers to provide the food for your special occasion, you need to know you're in capable hands, with delicious food served by professionals who work hard to make your party a success. Hog Roast Bolton is a team of dedicated chefs, assistants, and waiters who don't leave anything to chance while cooking and serving quality dishes and we will make you feel at home straight away. We help you to plan the menu of your choice, letting you know about the fresh, local ingredients that we use to make all kinds of dishes that you will love. Even if you or your guests don't fancy or can't eat one of our amazing hog roasts, we have plenty of other options to ensure everyone is well-fed on the day, and that includes where dietary restrictions are concerned. Whether you need corporate or private party catering, or you're thinking of an informal get-together or a posh do, we are the right choice in Bolton and further afield too.
YOUR PARTY, YOUR FOOD, YOUR CHOICE
Hog Roast Bolton is proud to offer so much variety, meaning you could be enjoying a barbecue or sit-down meal instead, and with additional options if preferred. We take the stress out of needing to cater for personal tastes and special diets, by being very flexible with our own menus and giving you the freedom to devise your own instead. We're more than happy to cook you our famous pigs in buns if that's what you want, but you can alternatively have us spit-roast a spring lamb, joint of beef or some chickens or turkeys. If you want extra food for your event, in addition to a hog or spit roast, we can add vegetables, salads, potato options and even some of our scrumptious desserts, or you can create a menu with several courses. Our Southern Slow Roast Menu is ideal for catering a party with varying tastes, as you get 3 marinated meats and four sides, and vegetarians and vegans love our various homemade dishes. Whatever you need, we can provide.
THE BEST HOG ROASTS IN BOLTON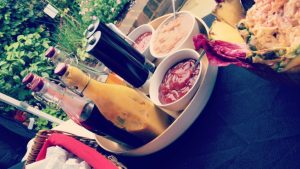 Hog Roast Bolton is renowned for cooking the tastiest hog roasts in town, which both impress and satisfy your guests no end. Together with our homemade duo of apple sauce and stuffing, just one bite and you'll be queuing up for seconds!